Free Direct speech Mini Lesson plan
Name: Puja Brahmi
Subject: English
Grade: III A
Attendance: 24/26
Lesson/Chapter: Direct Speech marks worksheet
Teaching aids: colours, clay, whiteboard and worksheet
Methodology: Role play was conducted of everyday speech; it enabled the students to apply the content and make connections to 'actual spoken words', students thoroughly enjoyed creating speech marks using clay, thereafter attempted speech marks worksheet.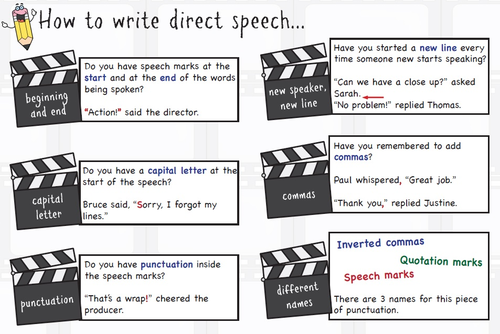 Challenges: Some students needed more guidance to construct meaningful sentences.66 and 99 rule was reinforced to strengthen the concept.
Login to this link for some interesting activities that I conducted in my class.
http://www.onestopenglish.com/grammar/grammar-reference/verbs-and-tenses/reported-speech-tips-and-activities/152843.article